It's Simple. No Obligations -- FREE Appraisal!
We want to buy your car, even if you don't buy one from us.
That's right -- no vehicle will be turned away. Every car receives an offer.
There are no limitations on mileage, age or condition at Toyota of Melbourne.
No obligations
There are absolutely no obligations to sell us your vehicle once an offer has been made. Our offers are not contingent upon you purchasing a vehicle from us.
The appraisal is completely free
Once you receive your offer, the decision is yours. You are not obligated to sell it to us. There are no fees or costs whatsoever for this service.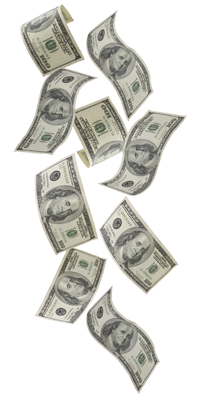 We offer real money.
Online appraisers can supply you with estimates, but our specially trained automotive experts take into consideration your vehicle's exact condition and other variables that cannot be determined by a computer*.
*Any number you see online is usually a ballpark estimate and not an exact buy figure. After we appraise your vehicle, we will give you a no-haggle price to purchase your vehicle on the spot.
How does it work?
1. Bring your vehicle to Toyota of Melbourne.
Appointment recommended but not required.
An associate will help you get the process started and then provide any additional information you need.
2. Our experts will appraise your vehicle.
Receive your offer in approximately 30 minutes.
Feel free to speak with your appraiser offering any additional information or ask any questions.
Browse our inventory or enjoy our customer lounge with all of the free amenities.
3. Receive your offer.
Your offer is valid for seven days provided there has been no change to the vehicle.
Sell us your car on the spot, trade it in for a new vehicle, or sleep on it and let us know before the offer expires. It's that easy.
What do I need to bring?
Your vehicles title or pay-off information.
Valid registration and driver's license.
Keys, remotes, manuals etc.
What is the catch?
No catch! Just come and receive a no obligations offer and decide if you want to sell it or not. It's so simple!
Just fill out the convenient contact form on the right to schedule an appointment for your free appraisal at Toyota of Melbourne!